Author of this post:
CBS Volunteer 2014/15 Tamara
Finally! The idea arose some months ago. To found an association with the aim of supporting CBS. In November, the association was officially founded, but it took us another month to finish with all the arrangements.
But now, we are ready to present you: Sono Foundation Schweiz! The board is currently consisting of 4 people plus one audit and we are anxiously waiting for any new members! –  I personally hope many of which will be my readers:)
You know already that in the north of Ghana, many young people due to too high school fees and no local school institutions – almost all further educational institutions are in bigger cities, far away – do not have access to further education and therefore end up doing physically damaging and poorly paid jobs. CBS offers secretarial education to very low fees and in the center of Navrongo.
Because of the fees being so low, it is nearly impossible to pay a fair salary to the five local teachers and in addition maintain the school building and the computers.
The aim of Sono Foundation Schweiz is to solve this problem in two ways; On the one hand by supporting CBS financially, through fundraising and membership fees, out of which 100% go directly to CBS and on the other hand by training and sending of volunteers, to support locally.
-> sonofoundation.org
Goals 2015
One of our goals for 2015 is to finance a copy machine. In cooperation with the staff of CBS, this is one of the solutions developed to the problem of not being able to pay all incoming bills and costs. With a copy machine, CBS could print and copy large quantities of exam papers and other documents for governmental schools in the area and through that establish a second source of income. In addition to that, costs for printing of CBS' exam papers and worksheets would drop dramatically, as a copier needs much less ink than a printer, and therefore the examination fees would drop and the saved money would be used in a better way.
One other goal is to finance 10 additional typewriters for the students, as one of their subject is Typing. As typewriters are hard to find and not cheap, the school does not have enough typewriters. The students have to share some few typewriters during classes and exams, which impedes the learning process a lot.
While some of the class was writing yesterday's typing exam, others had to wait for the full 3 hours until first ones finish, so that they can now use their typwriters.
With 10 additional typewriters, every student can use one each during classes and to practice. If we manage to finance more than that, we will be safe even if one gets broken.
Now that you are familiar with Sono Foundation Schweiz, I warmly invite all of you to become a member of Sono Foundation and support CBS with an annual membership fee (for more information click here or send an email to sonofoundation@hotmail.com to sign up.) All members will receive new, reports and milestones about and at CBS and an invitation to our annual GA.
Every donation is also much needed and so much appreciated!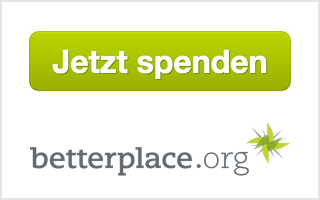 Or
Bankangaben/Einzahlungsschein
Also visit our betterplace page (www.betterplace.org/p24319), and follow the progress we are making!
(Note that the "not-tax-reductible" is referring only to Germany, but they are in Switzerland!)
As all of us are working on a voluntary base, so 100% of all donations will go directly to CBS! There are 0.- adiminstrative costs.
We are also welcoming all motivated helpers. You can help us, for example, with the organisation of the events we are planning, or bringing ideas on fundraising and helping to realise them,or in the "marketing" team, finding new members and donations, and so on. For more information, click here.
 Our webpage is in German, but we are currently working on an English version
German page: http://sonofoundation.org/
English page: https://sonofoundationswitzerland.wordpress.com/
I already thank you for any kind of support! You might not know how much it is appreciated.
Akie n'le!
Any questions, feel free to use the comment area or send an email to sonofoundation (AT) hotmail.com